Image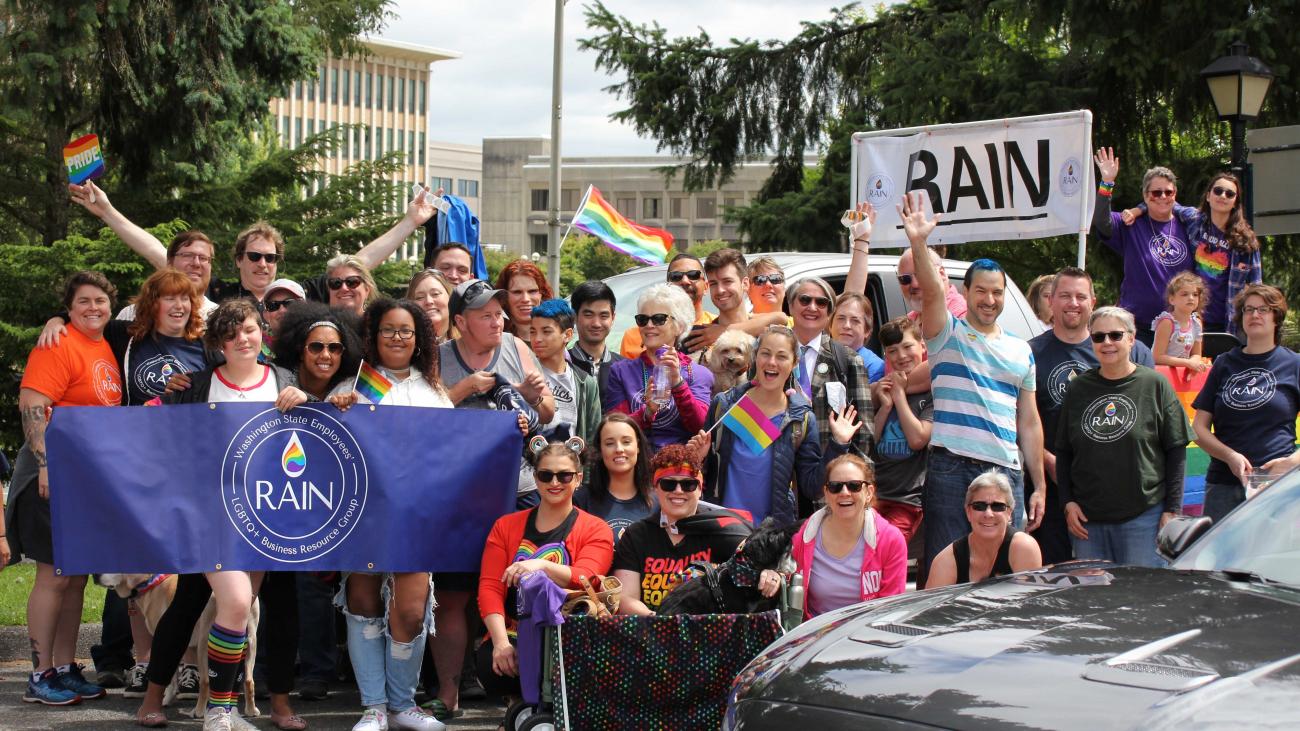 Background
The Washington State LGBTQ+ Business Resource Group, RAIN (Rainbow Alliance and Inclusion Network), established via Governor's Directive 16-11, is focused on advising and developing strategies for creating safe, diverse, and inclusive workplaces for our LGBTQ+ employees, allies, and customers.
Mission
RAIN exists to help Washington State create safe and inclusive workplaces where every LGBTQ+ employee can bring their full authentic self to work, enabling them to do their best work every day for the people of Washington. 
Purpose
Advise and develop strategies for creating safe, diverse, and inclusive workplaces for our LGBTQ+ employees and customers.
Identify best practices for employers and employees within state public service agencies and institutions.
Work with the Governor's Policy Office and Office of Financial Management to develop and maintain a statewide Safe Place program for public-facing state offices so customers potentially facing harassment can connect with emergency and related services.
Goals for 2021
Promote awareness of RAIN through building strong relationships within internal and external entities.
Grow membership with a focus on inclusiveness from diverse populations.
Continue the development of the structure of RAIN.
Identify and develop a best practices process for the collection and dissemination of those practices to employees and employers.
Begin work with the Governor's Policy Office and OFM to develop a statewide safe place program.
Create a safe place initiative.
Annual Report
Each year, RAIN publishes an annual report, documenting our achievements from the prior year and making goals for the year to come. See our most recent annual reports:
Charter
Rainbow Alliance & Inclusion Network (RAIN) charter [PDF]
Officers
Image

J. Manny Santiago
Executive Director, LGBTQ Commission
Executive Sponsor
Image

Elizabeth Fontanilla
2021 Co-chair
Image

Ryan Douglas
2021 Co-chair
Image

Chase Bayne
2021 Administrative Liaison
Image

Kristen Jenkins
2021 Administrative Liaison
Contact and connect
RAIN is a Business Resource Group managed by The Office of Financial Management.