Commissioners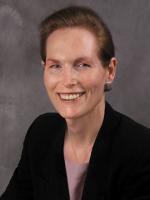 Marsha Botzer
Co-Chair (Jefferson County)
She/her/hers
Marsha Botzer has served the Lesbian, Gay, Bisexual, Transgender and progressive communities in various roles for 43 years. Marsha is the founder of Seattle's Ingersoll Gender Center, one of the oldest Gender Identity service organizations in the world.
Marsha was an early member of Hands Off Washington, the 1990's organization formed to oppose out of state attempts to bring anti-LGBTQ laws to Washington State.  After Hands Off Washington she became a founding member of Equality Washington to continue the work.   In the early 2000's Marsha co-founded Equal Rights Washington, the current LGBTQ organization that continues legislative and policy work by welcoming and training a new generation of LGBTQ leaders.
Marsha has served as a board member for Pride Foundation, Safe Schools Coalition, Lambert House, Seattle Counseling Service, CenterLink's national board, and as co-chair of the Seattle City LBGTQ Commission.  She is a founding member of Seattle's Generations Ageing with Pride organization. 
Marsha served as co-chair of The National LGBTQ Task Force in 2005-6, again in 2009-10, and as chair of the Task Force Action Fund in 2015-2016.  She is a founding member of the Out In Front Leadership training Project, and served on the World Professional Association for Transgender Health international board of directors during development of the Version 7 Standards of Care for Transgender Health.  Marsha founded the Coalition for Inclusive Healthcare, an ongoing group working to improve Washington's state services for transgender and gender non-conforming people.
In 2008 Marsha served as a national co-chair of the Obama Pride Campaign.  In 2009 she served on the Leadership Committee for the Equality Across America March in Washington DC, speaking at the Capitol Rally.  Since 2011 she has been a Faculty member of the Los Angeles LGBTQ Community Center's Emerging Leader's Project, focusing on work with China. In 2014 Marsha joined the Seattle-based Center for Children and Youth Justice, and in 2015 was elected a Trustee on the Executive Board of the Martin Luther King Jr. County Labor Council, representing Pride at Work.
Marsha received the Virginia Prince Lifetime Achievement Award from the International Federation for Gender Education, and in 2004 she received the Horace Mann "Victories for Humanity" Award from Antioch University. In 2006 Lambda Legal selected Marsha to receive its Civil Rights Hero Award.  In 2007 she was given The Task Force Leadership Award and in 2009 Marsha received the Jose Julio Sarria Civil Rights Award. In 2011 Marsha received the Washington State GLBT Bar Association Award for Community Service. In 2013 the Inaugural U.S. Edition of the Trans 100 List selected Marsha for membership, and in 2014 she received the Gay City Health Community Leadership Award. 
In 2015 Marsha received the Distinguished Scholar Award from Antioch University in Seattle, and the Backbone Award from the National Secular Students Alliance.  In November 2016 Marsha received the William O. Douglas Award for "outstanding and sustained contributions to the cause of civil liberties and freedom" from the American Civil Liberties Union of Washington State, and in 2019 the Dr. Robert Deisher Founder's Award from Seattle Counseling Service.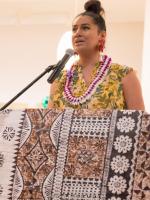 Agaiotupu Viena
Co-Chair (King County)
She/her/hers
Isyss Agaiotupu Viena is an unapologetic fa'afafine and trans woman from Amerika Samoa. She is a fa'afafineist, descendant of celestial navigators, cat mama, and lover of all things Pasifika. Isyss works as the Director of TRANSform Washington, a program of Pride Foundation using public education, community organizing, and political advocacy to shift culture to keep trans communities safe by changing norms, hearts, and minds one story at a time.
She is the Co-Chair for her political home, UTOPIA Seattle – United Territories of Pacific Islanders Alliance, a fa'afafine and trans womxn of color-led organization in Washington that serves the QTPI – Queer and Trans Pacific Islander - Community, and has been on the Board since 2012. She is also the co-founder and core team member of the Trans Women of Color Solidarity Network in Washington which provides low to no-barrier funds to cover the basic needs of Two-Spirit, Black and brown trans women and femmes.
She uses her lived experience to fight like hell for trans and gender diverse sex workers in Washington affected by lack of access to healthcare, education, employment, housing, and more. Seeing trans people in love, starting families, and traveling the world brings her joy.
Jac Archer
Vice-Chair (Spokane County)
They/them/theirs
Alvaro Figueroa
Secretary (Spokane County)
He/him/his
Alvaro is the Commission Specialist at Avista Corporation, Spokane. He has an MBA from Eastern Washington University ('14), and has served on several philanthropic boards in Eastern Washington. Alvaro is an advocate for underrepresented groups such as low-income, LGBTQ, minorities, and higher education demographics. He is excited to tackle opportunities set forth by the new LGBTQ Commission charter and continue making a difference in the State of Washington. This Commission is a catalyst for progress, and he is excited to serve with other Commissioners who share a dream of promoting love, acceptance, and growth in the Pacific Northwest.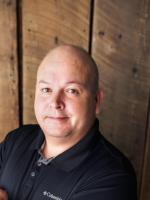 Dustin Best
Okanogan County
he/him/his
An enrolled member of the Confederated Tribes of the Colville Indian Reservation, Dustin serves as a Colville Business Council for the Colville Tribe.

Dustin has a Bachelor of Science Degree in Criminal Justice and Administration and a Master's Degree from Arizona State University in Legal Studies with emphasis in Criminal Law. Dustin has also worked early in his career in the Gaming Industry and then Tribal Gaming Commission. Later Dustin worked for the Colville Tribal Police Department for 20 years and left Colville Tribal Police Department as the Chief of Police.

Dustin is committed to the LGBTQ community and goals are to focus on the enhancement to the LGBTQ community also to look at Legal Cases that affect the LGBTQ. Dustin is also a Navy Veteran who served as a Navy Seabee Construction Battalion. Dustin also has the interest and dedication to help ensure services and assistance to all LGBTQ.
Lars Erickson
King County
He/him/his
Originally from rural Minnesota, Lars Erickson has lived in the Capitol Hill neighborhood of Seattle since 2007. He currently serves as Senior Director of External Relations for the Washington State Department of Transportation (WSDOT). Lars' fiancé, AJ, lives and works in Vancouver, BC.  They split their time between the two incredible cities.
Lars attended Gustavus Adolphus College in St. Peter, MN beginning his career in communications and public outreach. After graduation in Washington DC, he served in various communications and logistic planning roles in the Clinton administration and at the Democratic National Committee. Lars was the National Media Coordinator for the Kerry/Edwards 2004 presidential campaign and then moved west to become Governor Chris Gregoire's press secretary from 2005-07. He then became Public Relations Officer for Pierce Transit based in Lakewood until joining the WSDOT executive team in 2013.
Through his various roles, Lars has worked hard to help government better understand the communities they serve. Creating and implementing public engagement plans that help give voice to underrepresented communities and facilitating conversations that foster an open environment for everyone are cornerstones of Lars' efforts to make government more accessible and relevant to all Washingtonians.
Lars loves to spend time with AJ, family, and friends, travel, read, cook, and explore the beauty of the Pacific Northwest.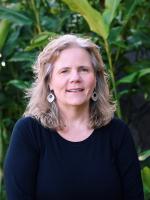 Karen Goldsen
Island County
She/her/hers
Karen Fredriksen Goldsen, Ph.D., is Professor and Director of Healthy Generations Hartford Center of Excellence at the University of Washington. Dr. Fredriksen Goldsen is a nationally and internationally recognized scholar addressing health inequities across at-risk, resilient communities. Characterized as an international leader in aging and longevity research, she is Principal Investigator of multiple landmark federally funded studies, including Aging with Pride: National Health, Aging, and Sexuality/Gender Study (R01) the first national longitudinal study of LGBQ midlife and older adult health designed to identify health trajectories in these communities.
She is also leading Aging with Pride: IDEA (Innovations in Dementia Empowerment and Action) (R01), the first federally funded study to develop and test interventions for sexual and gender minority older adults with Alzheimer's disease and their care partners.
She was selected as a PBS's Next Avenue's inaugural top 50 Influencers in Aging, received the first Investigator Leadership Award in Sexual and Gender Minority Research by National Institutes of Health, the UW-wide Outstanding Teaching Award, and this year's Seattle Mayor's Outstanding Leadership Award. She is the author of more than 6 books and special issues and over 100 publications in leading journals and has provided invitational presentations at U.S. White House conferences, Institute of Medicine, National Academy of Sciences, U.S. Congressional Briefings, United Nations conference, and numerous others. Her work has been featured in many leading new sources, including the New York Times, Washington Post, U.S. News & World Report, NBC News, and Forbes, as well as more than 50 international news outlets.
Recently she was selected and filmed for a CNN trailblazer series. Over a decade ago, she was the first to identify the critical and growing housing needs of LGBTQ seniors. She is the co-founder of Shanti/Seattle and founder of GenPRIDE, the primary service provider in the new Capitol Hill Housing LGBTQ affordable housing building- the first of its kind in Seattle.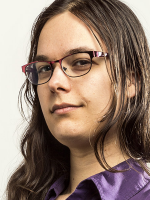 Tobi Hill-Meyer
Thurston County
She/her/hers
Tobi Hill-Meyer is an indigenous Chicana trans woman with 15 years experience working in nonprofits, serving on boards, and consulting in nonprofit management. She is editor of the Lambda Literary Finalist anthology Nerve Endings: The New Trans Erotic, author of children's books A Princess of Great Daring and Super Power Baby Shower, and director of the award winning erotic documentary series Doing it Online. Currently, she serves as Co-Executive Director for Gender Justice League.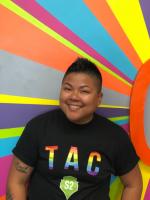 Michelle Kelly-Barroga (KB)
Pierce County
They/them/theirs
Michelle Kelly-Barroga uses they/them/theirs pronouns and is the Director of Programs at Oasis Youth Center in Tacoma. 
Michelle comes from Filipino families who left their country for a chance to achieve the American Dream. Michelle was born in Tacoma, WA, and spent their formative years in the Philippines. Michelle received a Bachelor's Degree in Nursing from St. Paul University Quezon City. They found their way back to Tacoma as an adult to pursue a career in youth services and to enjoy the company of their family and friends. 
Michelle has a rich history with Oasis. They first joined Oasis as a youth member, went on to win a Pride Foundation award for leadership and became a dedicated volunteer. Michelle recognized the unique needs of middle school age LGBTQ youth and their families and led the development of a vital and innovative program: Project 13. Project 13 is a one-of-a-kind program that offers a safe space to build positive self-identity, community support, and critical thinking skills to practice consent, recognize healthy relationships, and have a vision for healthy futures. Through Project 13, Michelle is able to provide LGBTQ youth and their families a fitting place to learn, gather and develop lifelong friendships, a place many LGBTQ folks could only dream of at a young age. They are dedicated to use their story, experience and creativity to fuel their passion to be an advocate and preventionist for the LGBTQ community.
Matthew Landers
King County
He/him/his
Matt Landers (he/him/his) is the Director of Public Policy & Government Relations at GSBA – Washington's LGBTQ and allied chamber of commerce – where he has worked since 2012 to advance LGBTQ civil rights and economic prosperity. As part of his work at GSBA, Matt has been involved in campaigns including Washington United for Marriage (R-74), Raise Up Washington (I-1443), Washington Won't Discriminate (I-1515, I-1552), and the Washington Fairness Campaign (I-1000).
He holds an undergraduate degree in geography from Macalester College and a Masters degree in geography from the University of Oregon. He has served on the board of Out for Sustainability, volunteered with regional chapters of the Victory Fund and OutRight Action International, and was appointed to serve on the King County Gender Identity & Sexual Orientation Task Force and the Seattle Commercial Affordability Advisory Commission. Matt lives with his husband in Seattle.
Everett Maroon
Walla Walla County
He/him/his, They/them/theirs
Everett Maroon has lived in Walla Walla since 2008, after spending more than a decade in Washington, DC as a systems analyst and project manager. He has served as the executive director of a healthcare-focused nonprofit organization since 2010, and is co-chair of the Greater Columbia Accountable Community of Health's opioid demonstration project. He also sits on both the finance committee and the behavioral health council for the Walla Walla County Department of Community Health, and is a member of Rotary. Everett attended Syracuse University, graduating with bachelor's degrees in English and psychology. He and his partner, Dr. Susanne Beechey, are proud parents of two children.
Jeffrey Robinson
Franklin County
He/him/his
My name is Jeffrey A. Robinson and my preferred pronouns are he/him/his. In addition to being an out and proud Gay man living with Autism, I am also a committed person of faith. I grew up in Pasco Washington and graduated from Pasco Senior High School in 2006. I then graduated from Western Washington University in 2010 with a bachelor's degree focusing on Law, Diversity, and Justice, with an emphasis on American Politics and LGBTQ studies. Currently, I serve as the Chair of the Franklin County Democratic Central Committee (FCDCC), the Chair of Chairs for the Washington State Democratic Chairs Organization (WSDCO), and a member of the City of Pasco Inclusion, Equity, and Diversity Commission.
I applied to serve on the Washington State LGBTQ Commission because as an Autistic Gay man living in Eastern Washington, I felt I had something unique to offer in service of our state. In addition to the intersecting identities I carry with me, I am also an LGBTQ historian and have spent most of my life living in our great state. I have a deep commitment to helping our state better address issues facing LGBTQ people living in rural areas, and barriers to equality affecting members of our community living with disabilities. My faith instructs me that one should approach things like community and policy with a servant's heart, as such I have devoted much of my life to serving my community, and I look forward to serving you!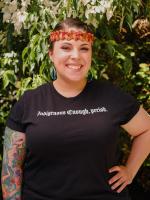 Josette Ross
Pierce County
She/her/hers
haʔɬ sləx̌il (Good day). My name is Josette Ross and I am a Two Spirit wife, mother, student, advocate and descendant of the Nisqually Absch people of the Nisqually Tribe. I have had the good fortune to spend the last nine years working for my Tribe in the Health department, where I am able to focus my talents on helping to address health disparities and provide outreach and education to the community. 
I am a graduate of the Native Pathways Program at The Evergreen State College, and received a BA in Native and Indigenous Studies. I hope to continue my education this fall in the Masters of Public Administration - Tribal Governance program, also at Evergreen. My goal is to take my education and years of experience and use them in my work at the Nisqually Tribe to create a Two Spirit services program. I hope to create a sustainable program that will provide outreach, education, and services to the Two Spirit/LGBTQ population in the community. 
I am honored to be serving as a commissioner on the LGBTQ Commission and am excited to be able to be a voice for Native and Two Spirit LGBTQ folks in Washington State. 
tigʷicid (Thank you).
Steven Sawyer
King County
He/him/his
Bishop Steven R. Sawyer is the Executive Director of POCAAN, formally known as People of Color Against AIDS Network. POCAAN is a legacy social service organization dedicated advance the health and wellbeing of people of color in Washington State for the past 33 years. For many years its work was rooted in HIV/AIDS prevention, but it has grown with the understanding that related issues such as substance abuse, incarceration, homelessness, sexually transmitted diseases, racism, sexism and homophobia, all contribute to community marginalization and health disparities.
Steven as POCAAN fifth Executive Director, has begun to lead the organization in a new strategic direction, he has improved fiscal management, and has rebuilt its fundraising infrastructure. Overseeing all aspects of the organization, he ensures that it operates efficiently and effectively to meet its major objectives. In his role, he is the face of the non-profit, working closely with the Board of Directors, government officials, and the public. He also leads POCAAN's advocacy programs and initiatives and is currently spearheading the development of a PrEP Clinic dedicated to servicing people of color.   
A leading HIV/AIDS advocate, Steven has represented POCAAN in many of the most significant legislative achievements in the fight against the epidemic. These include the passage and renewal of the Ryan White Comprehensive AIDS Resources Emergency (CARE) Act, the Housing Opportunities for People with AIDS (HOPWA) Act. He is a cohort of the King County LGBTQ Task Force and the CO-Chair the Seattle of City Transportation Equity Work Group.
Steven is also a licensed and ordained Pastor, consecrated to the office is Bishopric under Bishop O. C. Allen lll and the United Progressive Pentecostal Church Fellowship. The country's first fully affirming Pentecostal denomination.
He is engaged to the love of his life, Melvin Given, and they are set for a destination wedding in the fall of 2020 in Honolulu Hawaii.     
Steven studies include a B.A. in Organizational Management and an MDiv. in Divinity with a concentration in Intercultural and cross-cultural studies at Multnomah University Seminary.