Image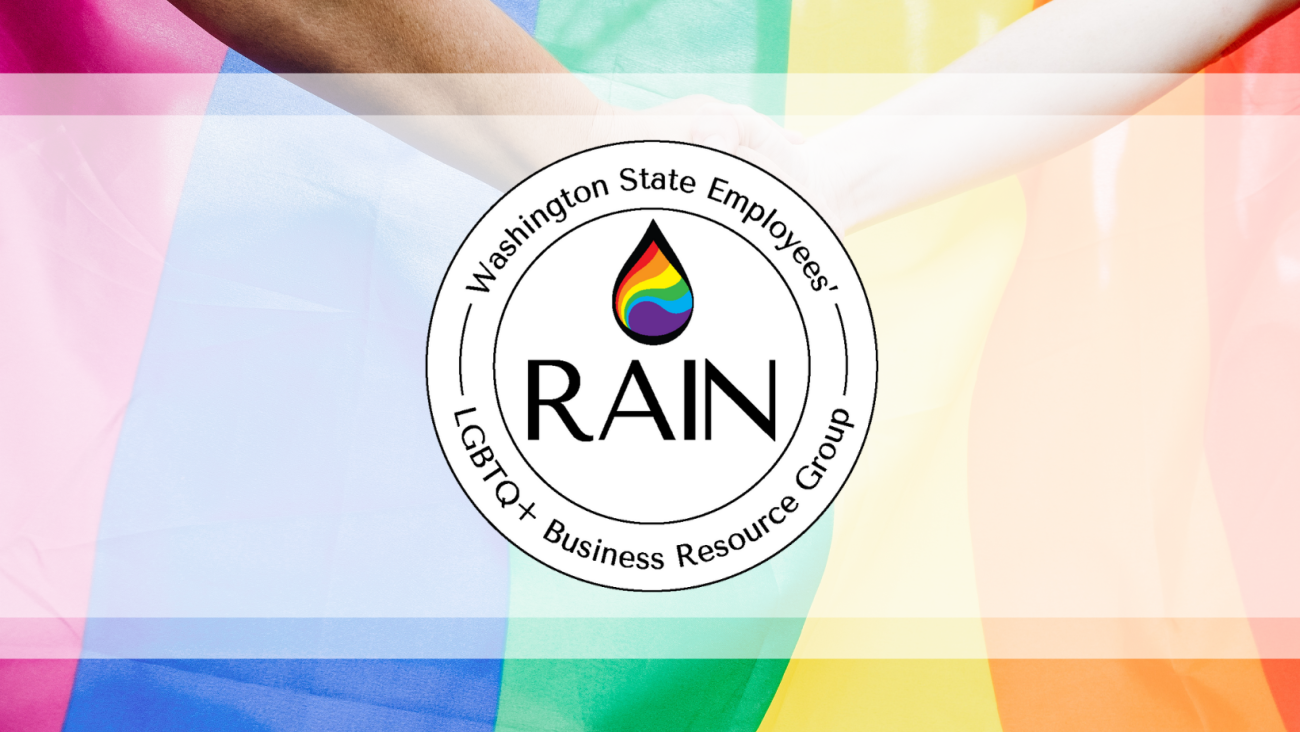 Welcome! RAIN (Rainbow Alliance and Inclusion Network) is the LGBTQ+ Business Resource Group for Washington state employees. We are sponsored by the Washington LGBTQ+ Commission and Washington Office of Financial Management.
RAIN is committed to diversity and inclusion efforts that allow state employees to bring their full authentic selves to work in order to do their best work on behalf of Washingtonians. 
*RAIN is a resource group for Washington state agencies and employees - We do not do work on behalf of the Washington LGBTQ+ Commission. 
Things you'll find at RAIN:
Inclusive Spaces
Friends and Family
Networking Opportunities
Career Building Skills
Opportunities to Make Change
Knowledge
Great Guest Speakers
Events
Community Involvement
and sometimes even Snacks!
Membership to RAIN is open to any Washington state employee or employees of Washington state institutions of higher education.
Find out more:

Contact and Connect